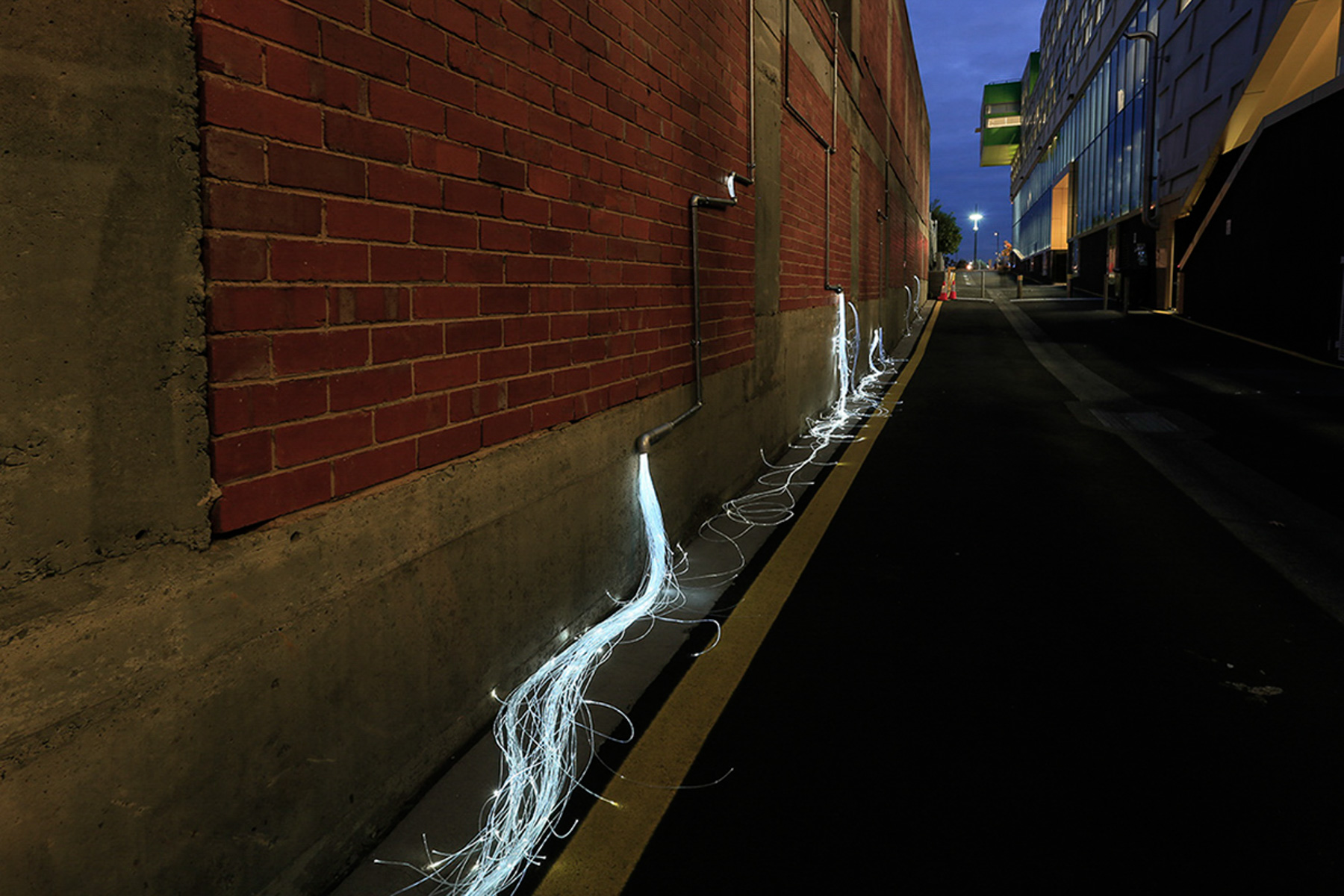 The Urban Beautification Scheme (2012-)
A series of interventions in the urban landscape using light to beautify the ugly, utilitarian or abandoned spaces of modern cities.
image: "Waste not, Want not" 2012
Brooklyn, New York.
Fiber optic cable, Hydrant
"Your Sense of Abandonment" 2012
Shopping trolley, perspex, light
Flemington, Melbourne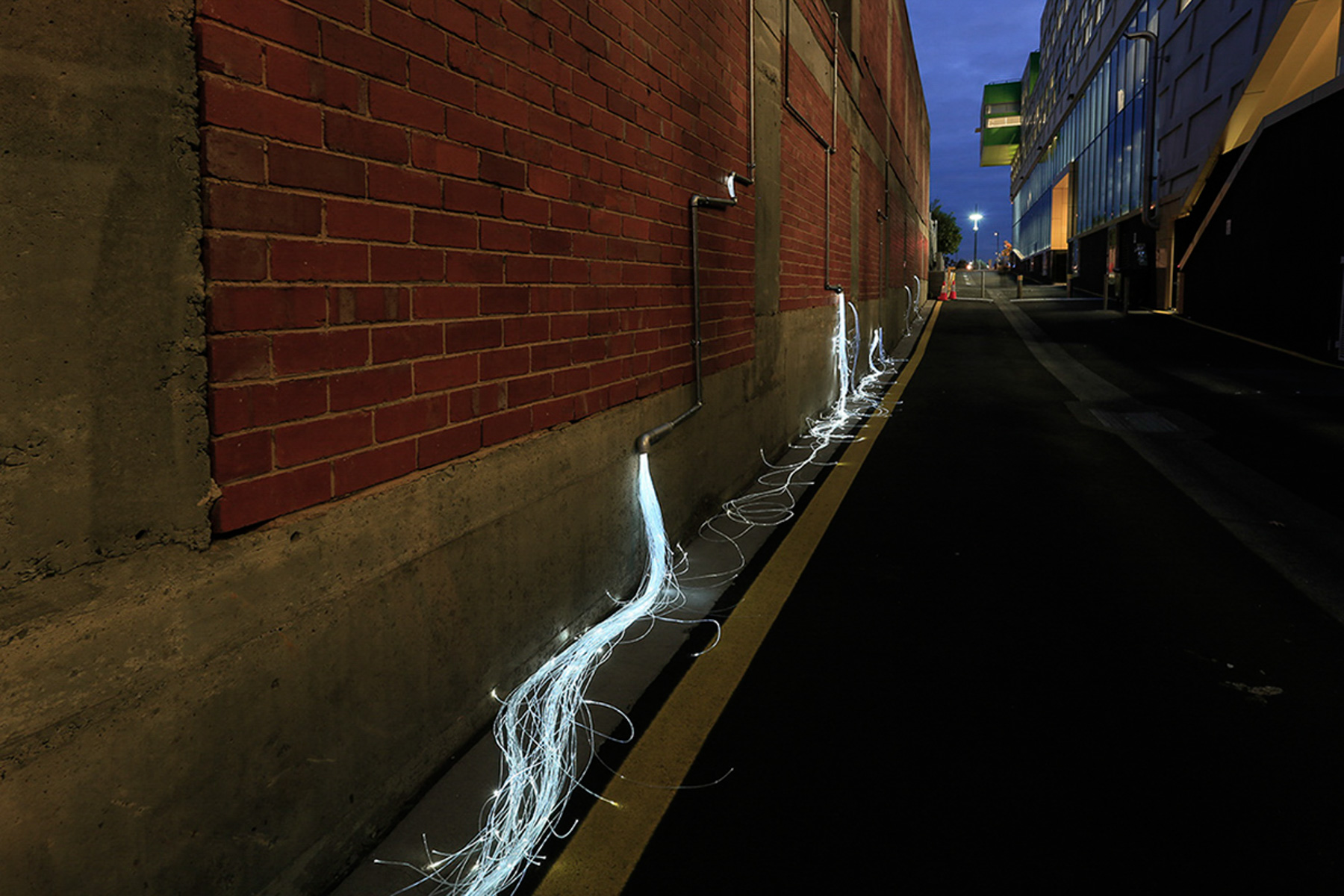 Galvanised steel pipe, fiber optic cable, flashlights
Dandenong, Melbourne 2015
Fiber optic cable, drain
Darebin Creek, Melbourne, 2012
Untitled 2012
EL wire, Hydrant
Brooklyn, New York
"Swung" 2012
Circular fluorescent tubes, chain
Northcote, Melbourne.